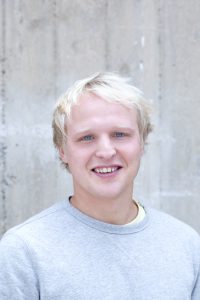 Dennis Stein-Schomburg absolvierte 2014 seinen Master of Fine Arts an der Kunsthochschule Kassel.
Er produziert Kurzfilme, Installation und Werbung.
Seine Kurzfilme Schattengewächs (2012), Andersartig (2013) und The Old Man and the Bird (2015) liefen weltweit auf mehr als 80 Filmfestivals und wurden vielfach preisgekrönt.
2015 gründete er mit Martin Schmidt das Studio "Raum_230".Zusammen realisieren sie kommerzielle Filmproduktionen.
Neben seiner Tätigkeit als künstlerischer Mitarbeiter an der Kunsthochschule Kassel, arbeitet er gerade an seinem nächsten Kurzfilm mit dem Titel "Facelift".
KONTAKT / post|at|stein-schomburg.de
SELECTION
2018 Talentpaket HESSEN FILM & MEDIEN GMBH
2017 Jury Classic Clip Award
2017 Curator GAME ZONE (exhibition stand kassel)
2016 Best Pitch Empfang der Filmhochschulen
2016 Jury Young Animation Filmselection ITFS
2015 Berlinale Filmfestival Generation
2014 Jury Golden Hercules
2014 German Films screening at Clerminst-Ferrand, Cannes, Rotterdam.
2014 Next Generation Short Tiger Award
2014 #2 Rektorat Exhibition at rector´s office
2013 German Young Filmakers Award
2013 Confederation Internationale Des Cinemas dÀrt
2013 Clip REC-Filmfestival Award
2013 Third Level Award at Xian Int. Civil Imaging
2013 Special Mention, Filmsalat Verden
2013 Tricky Award Flensburger Filmtage
2013 Best Animation Black and White
2013 Golden Hercules Award
2011 Invitation "Days of the Talents"
2010 Exhibition at the Fredericianum
2009 Innovation Award Filmhochschule Badenwürttenberg